To achieve best work efficiency and to provide most innovative user experience, MSI released a series of Mobile Workstations, including GT70 2OL, GT70 2OK, GT60 2OK - 3K IPS Edition and GT60 2OJ, equipped with the latest NVIDIA Quadro K4100M、K3100M、K2100M graphics cards as well as Intel 4th Core i7 processor and Microsoft Windows 8/Windows 7 Professional OS.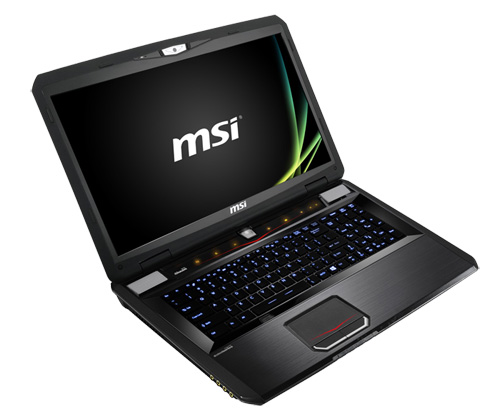 Professional's Choice – MSI Mobile Workstation
"MSI understands professional's needs. Based on MSI's strong and excellent backgrounds of Mobile Workstations and R&D technology, the latest MSI Mobile Workstations series, GT70 2OL, GT70 2OK, GT60 2OK - 3K IPS Edition and GT60 2OJ, were created for all types of work environments and professionals, such as designers, architects, and video production houses. Besides being certificated by varies independent software vendor (ISV), MSI Mobile Workstation's awesome features - exclusive Super RAID 2 technology, matrix display supports up to 4 monitors and the super cool Cooler Boost 2 technology – do not only increase efficiency in work, but also provide more stable and faster working environment for professionals." - Eric Kuo, Vice President, NB Sales & Marketing, MSI.
<
World's First AutoCAD 2014 certificated Mobile Workstation
MSI Mobile Workstation was certificated and recommended by the leading 3D design software company, AUTODESK, for its software, AutoCAD 2014. With its powerful and latest NVIDIA Quadro K4100M, K3100M and K2100M Graphics cards, and OS Windows 8 and Windows 7, MSI Mobile Workstation is the first mobile workstation to be certificated and recommended by AutoCAD 2014.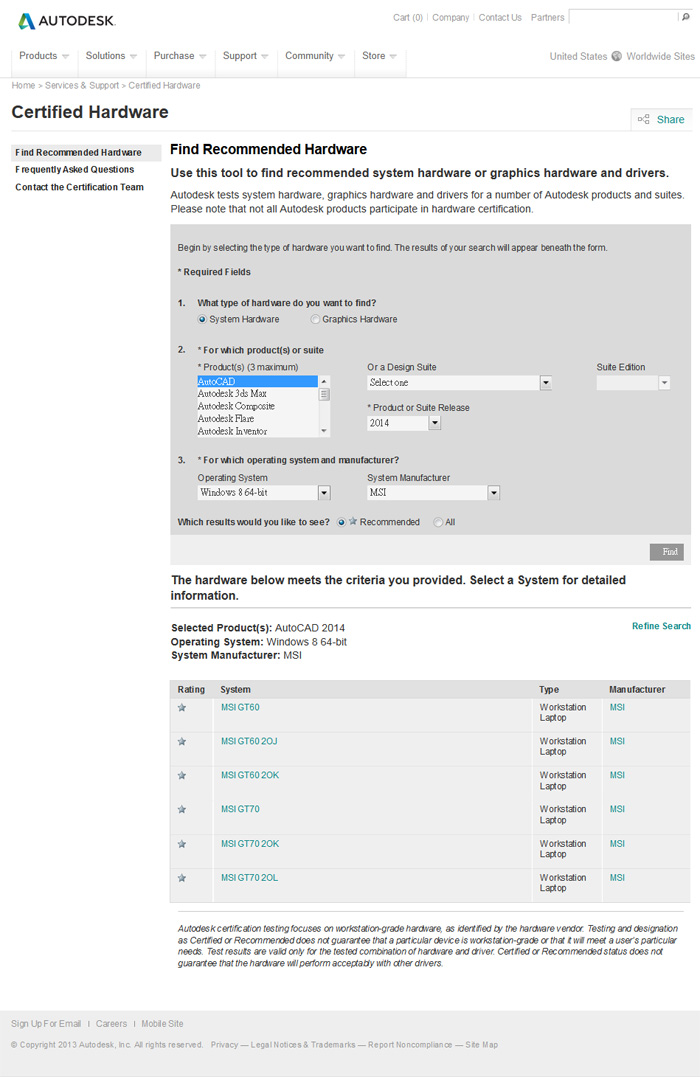 The Latest and Powerful NVIDIA Quadro Graphics Cards
The Latest NVIDA Quadro K4100M, K3100M and K2100M graphics cards are not only equipped with CUDA Parallel Processor Cores and memory bandwidth, but also fully support OpenGL 4.3, DirectX 11, Shader Model 5.0, OpenCL and Precision FP32. That is the reason why MSI Mobile Workstation can fluently present the best result while running professional design software, e.g. Adobe CS6, Autodesk Inventor, AutoCAD, Dassault Systemes CATIA, SoliWorks, PTC Creo and Siemens NX etc.
About MSI NOTEBOOK
In the past 27 years, MSI always strived to provide products based on its core values –"Innovation" and "Style". The results are products with superior performance, trusted reliability, excellent user experience and expressive style. For more information about MSI, go to http://www.msi.com.